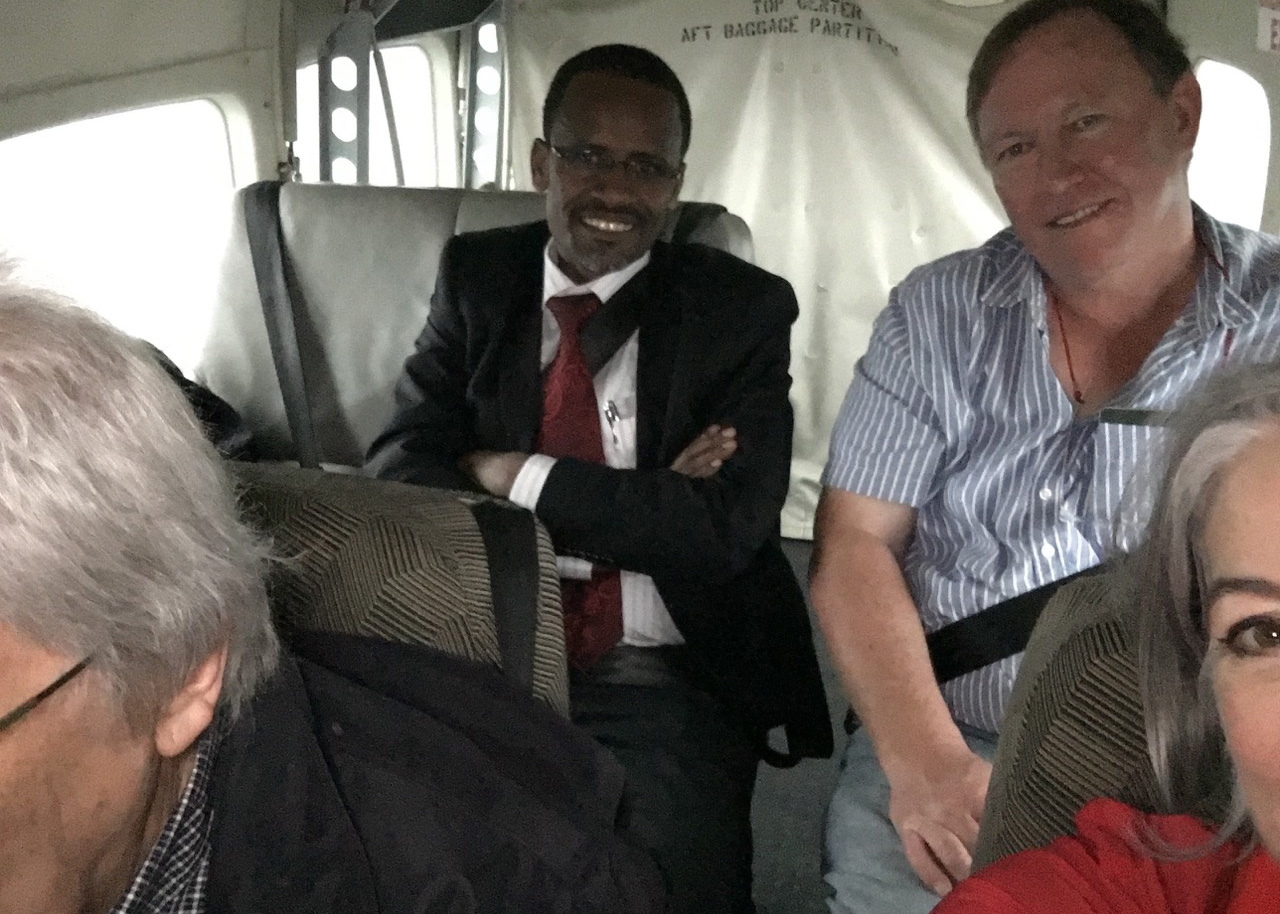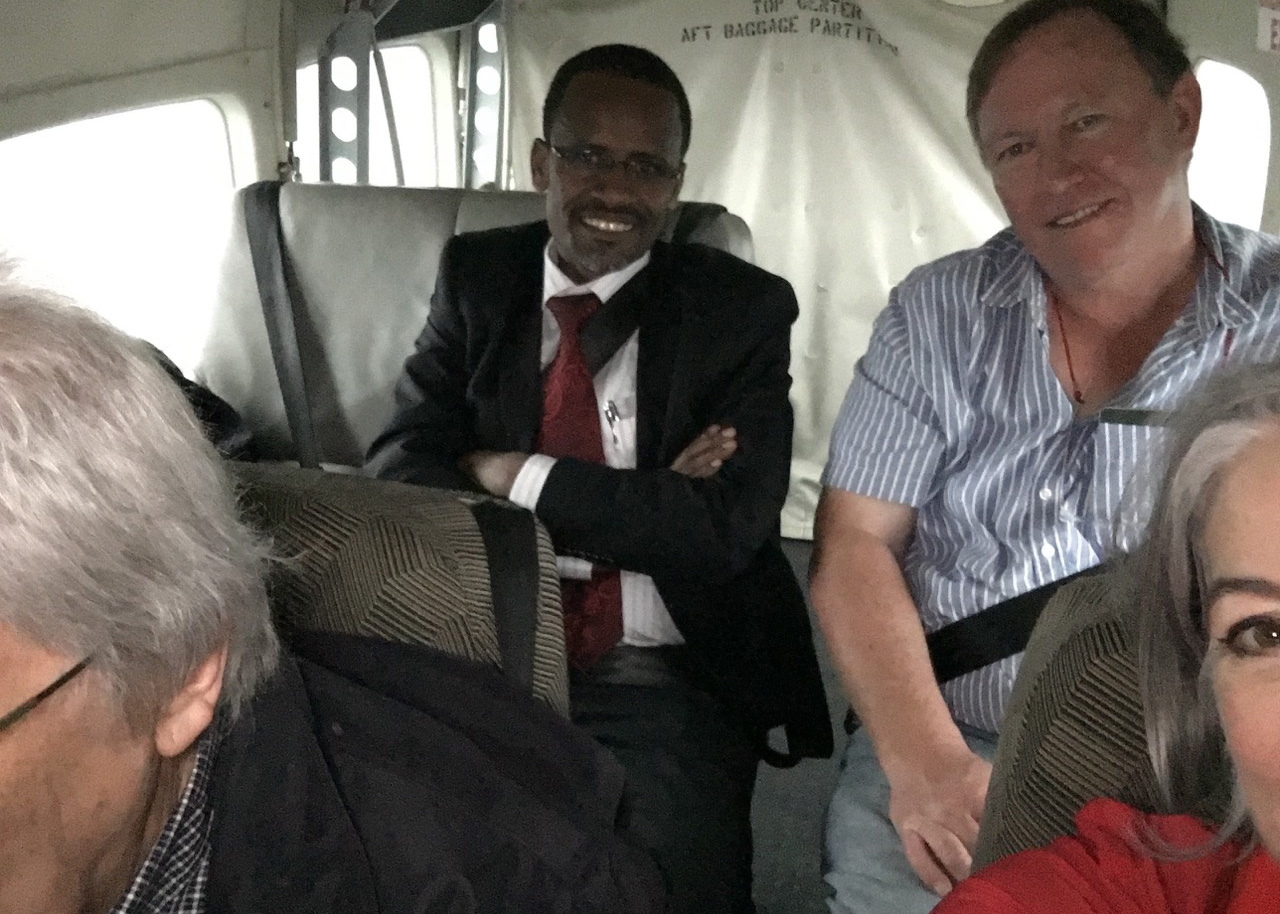 I've always heard my dad say to people, "If you want to see what The Word for the World looks like, get on a plane with me and I'll show you." For the most part, we don't have office buildings. We don't have neat, corporate headquarters where you can come and visit us in air conditioned rooms and discuss far-off fieldwork while we all sip on bottled water (although, you should probably bring some with you, where we're going).
On July 10th we had the dedication of the first ever complete Maale translation of the whole Bible, a TWFTW project that was started by Jacques and Jeanette van As* in 1999. Maale is in southwest Ethiopia, and getting there involved flying in a tiny plane from Addis Ababa, Ethiopia's capital, to a dirt-and-bushes runway, followed by trekking over extremely rough and rocky roads for 2-3 hours. For some TWFTW staff, it took 2 days of rugged, bumpy driving to reach the area. Many of the approximately 10,000 Maale people who attended walked for hours or even days to get to the dedication location so that they could receive, for the first time, the Bible in their mother tongue.
This was a fairly good percentage of the 140,000 people that make up the Maale people group, especially considering the difficulty of getting to the location. By the time the dedication ceremony started, the people were sitting tightly packed together in the grass, and some on the outskirts of the crowd even had to climb trees (much like Zacchaeus in Luke 19!) just to be able to see what was going on at the front. The crowd was so dense that photographers and videographers who were there to capture the important day sometimes stepped on people's hands and feet as they moved among them.
It took 14 years of translation and consultation and another 2 years of preparing the manuscript for publication for the Maale people to receive this Bible. They have waited, prayed, and hoped, and a great deal of hard work and sacrifice has gone into the project. The translators (Oesha Tushkulo, Mesert Metaferiya, Tamene Lale, and Asefa Gebeyehu) were often away from their families for long periods of time in order to get the work done. And, of course, moving from a city in South Africa to a rural village in Ethiopia without any amenities with two young sons was no small sacrifice for Jacques and Jeanette van As. But all of this is a testament to how passionate everyone involved in this project has been about getting the work done, and getting the Maale Bible to the people.
At the end of the dedication ceremony the Bibles were finally unboxed and crowds of people thronged around the distribution areas to get their hands on a copy. Some walked off carrying several Bibles, and as we left the area to return to the plane, we saw people many miles along, carrying whole boxes full of Bibles to take back to their own families, churches, and villages. It may seem foreign to those of us who are privileged enough to have always had a Bible in our own languages, but the amount of sacrifice and time these people had to put in to obtain their own Bibles was astonishing.
What an incredible thing to think that in 2016 the Maale people, for the first time in history, can now read the Word of God in their mother tongue, and know that God speaks their language.
Veronique Krüger