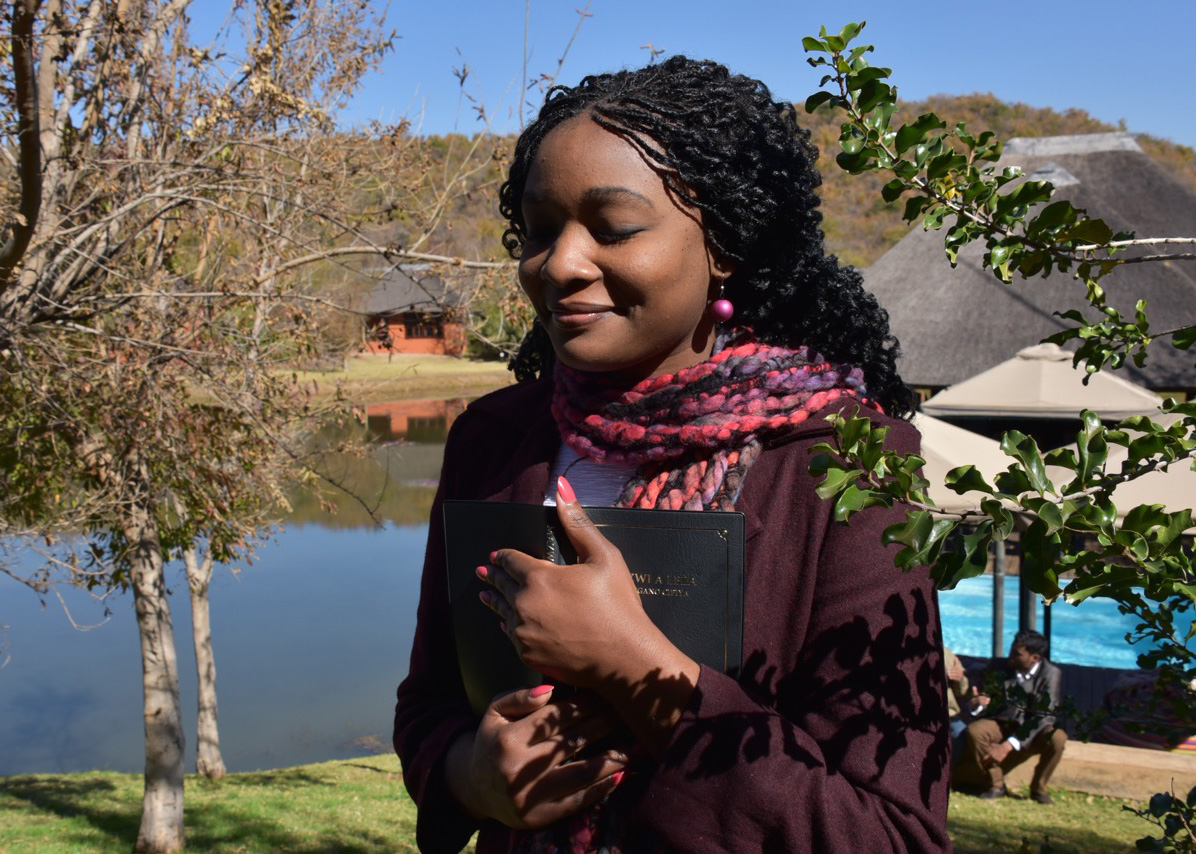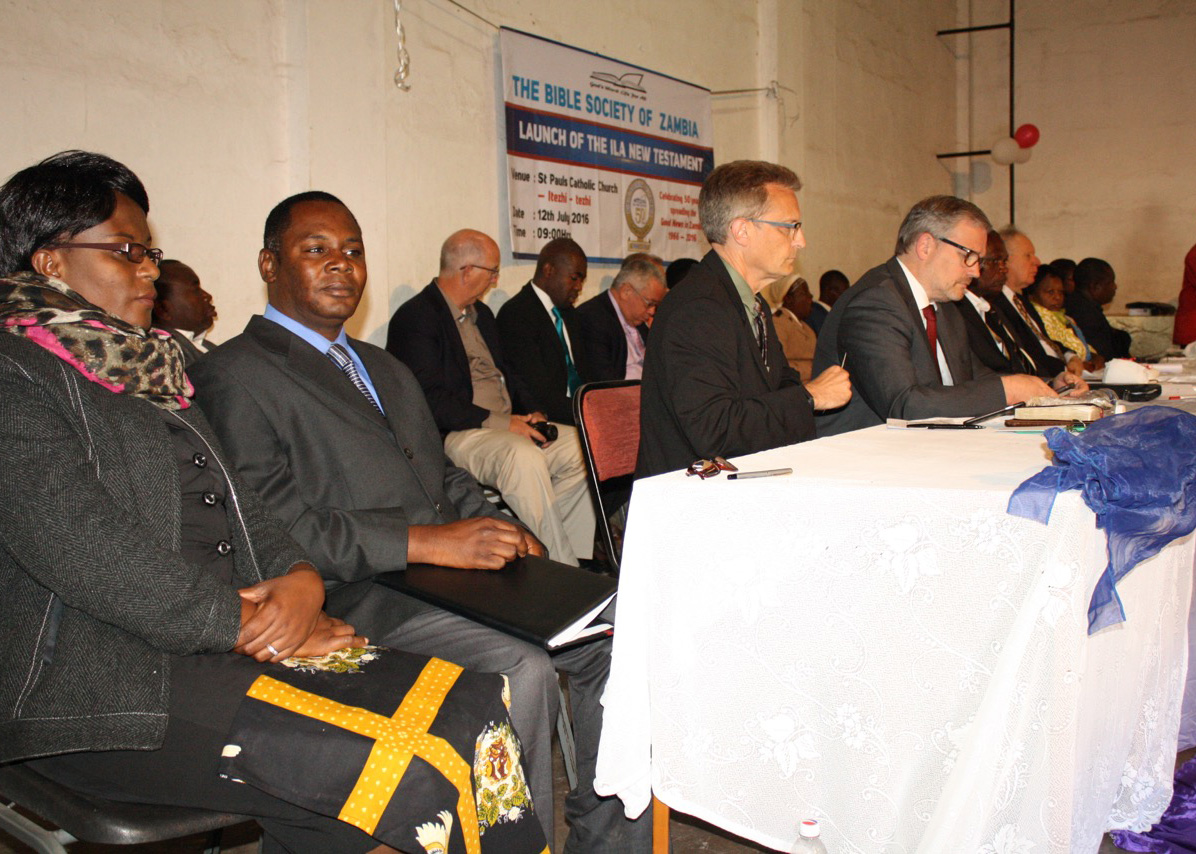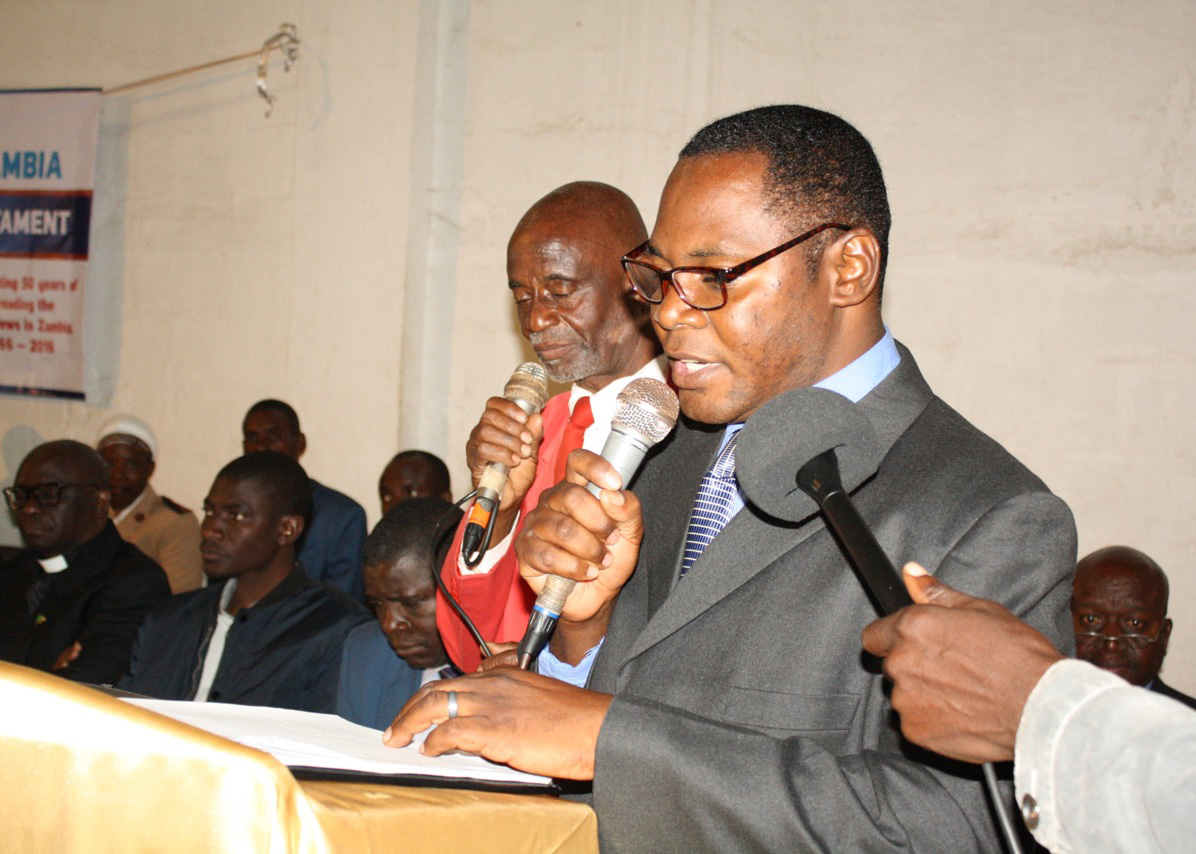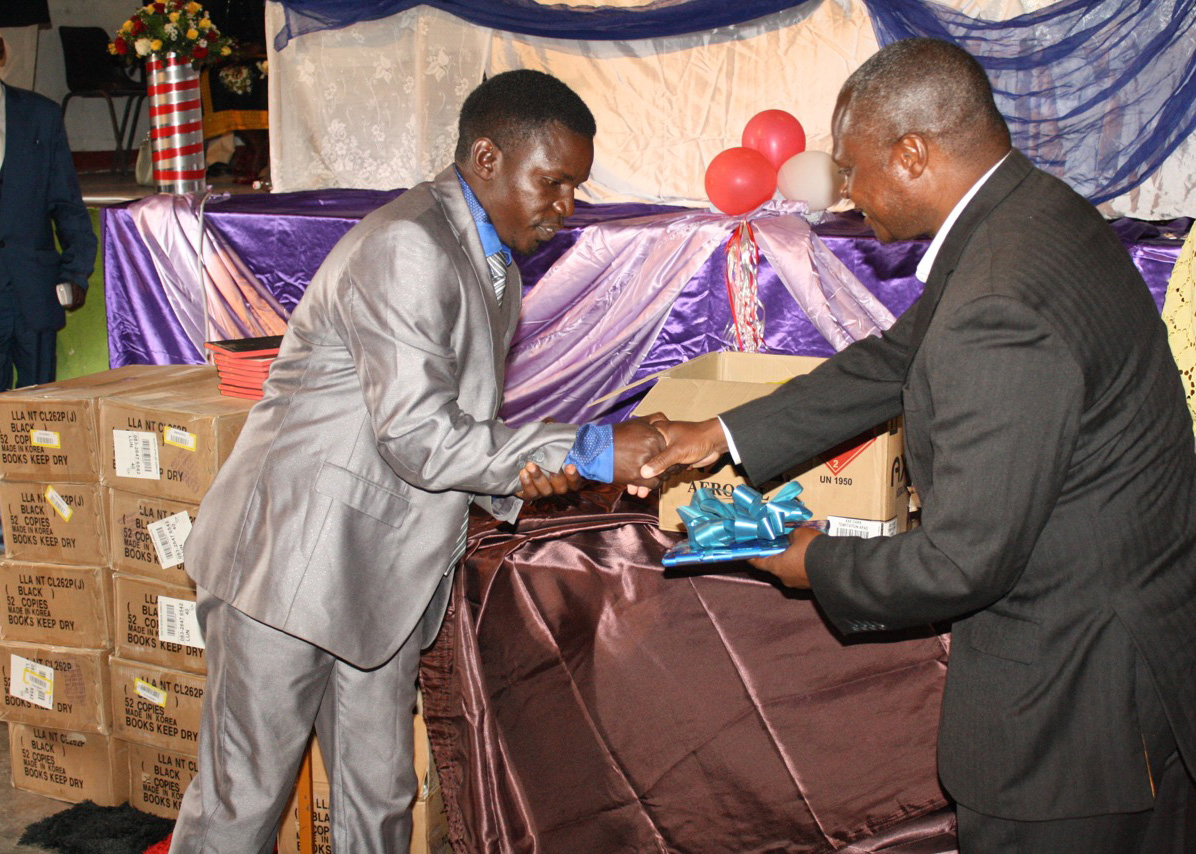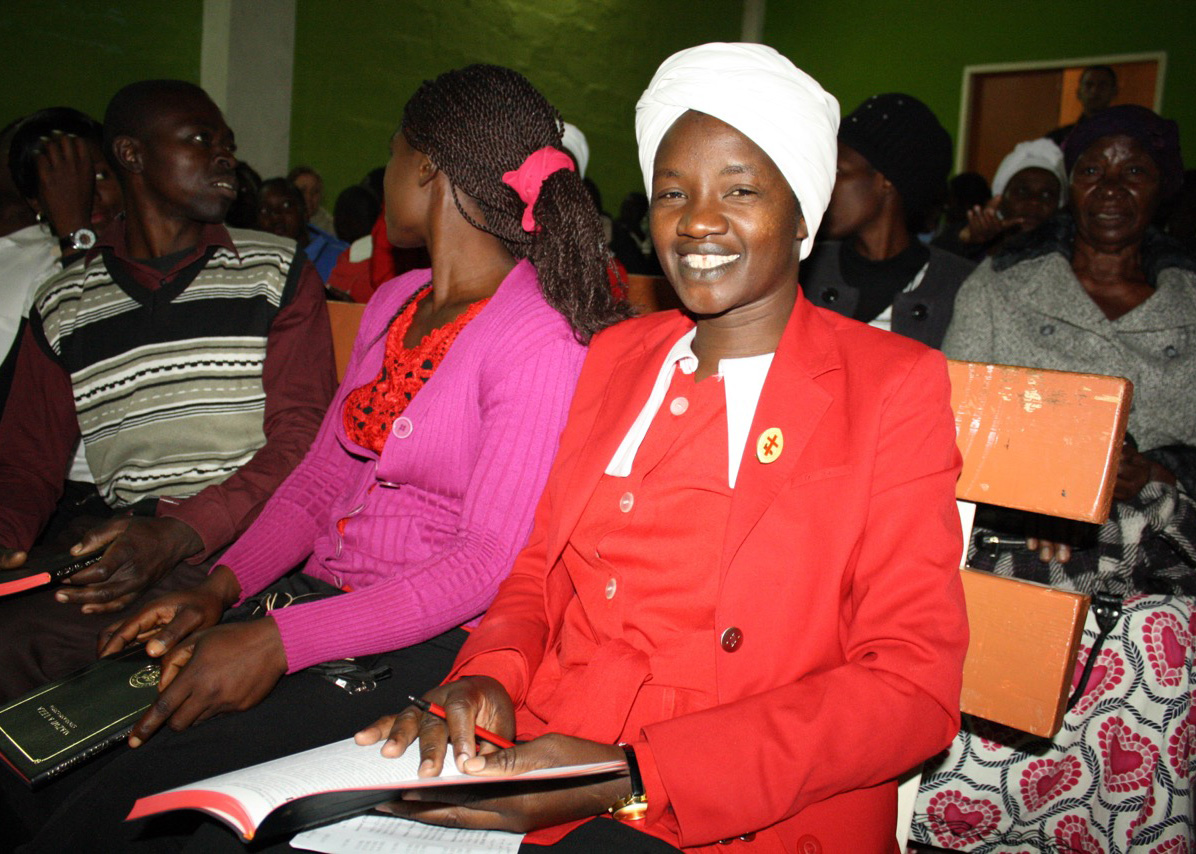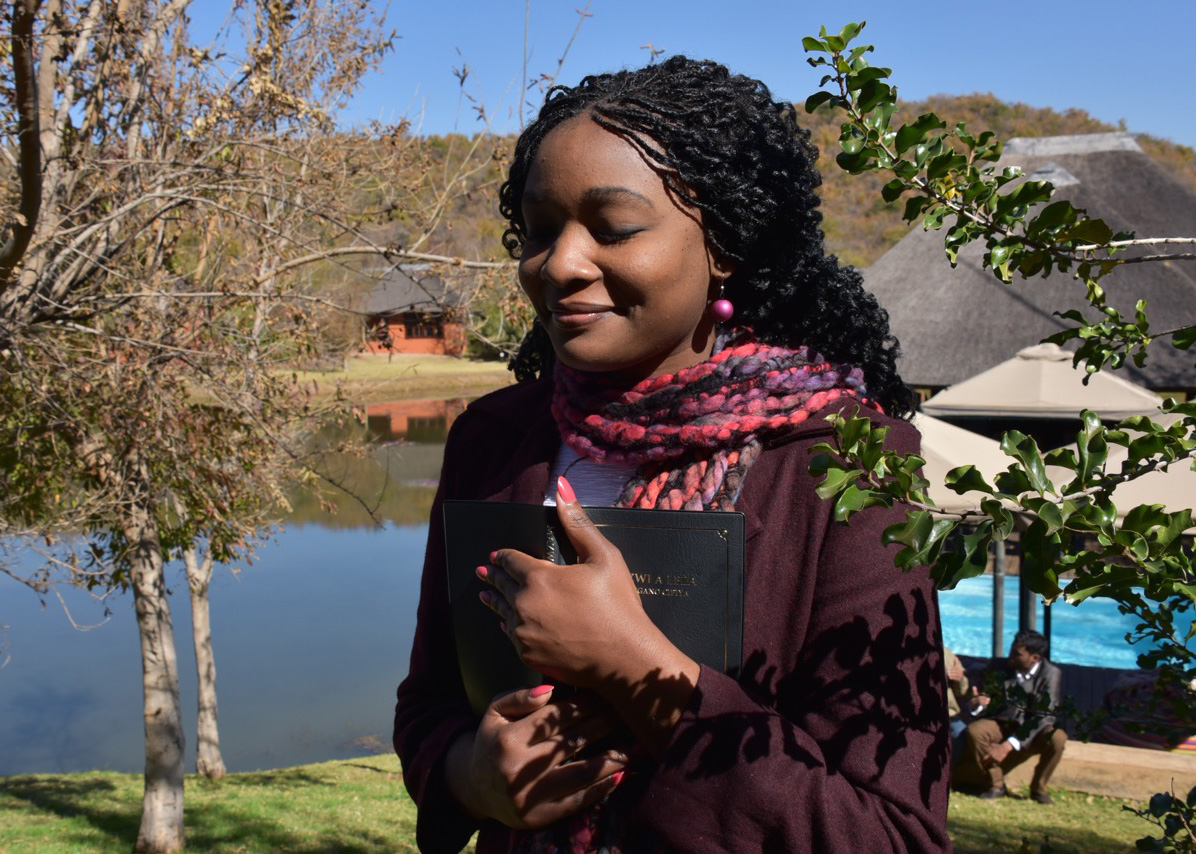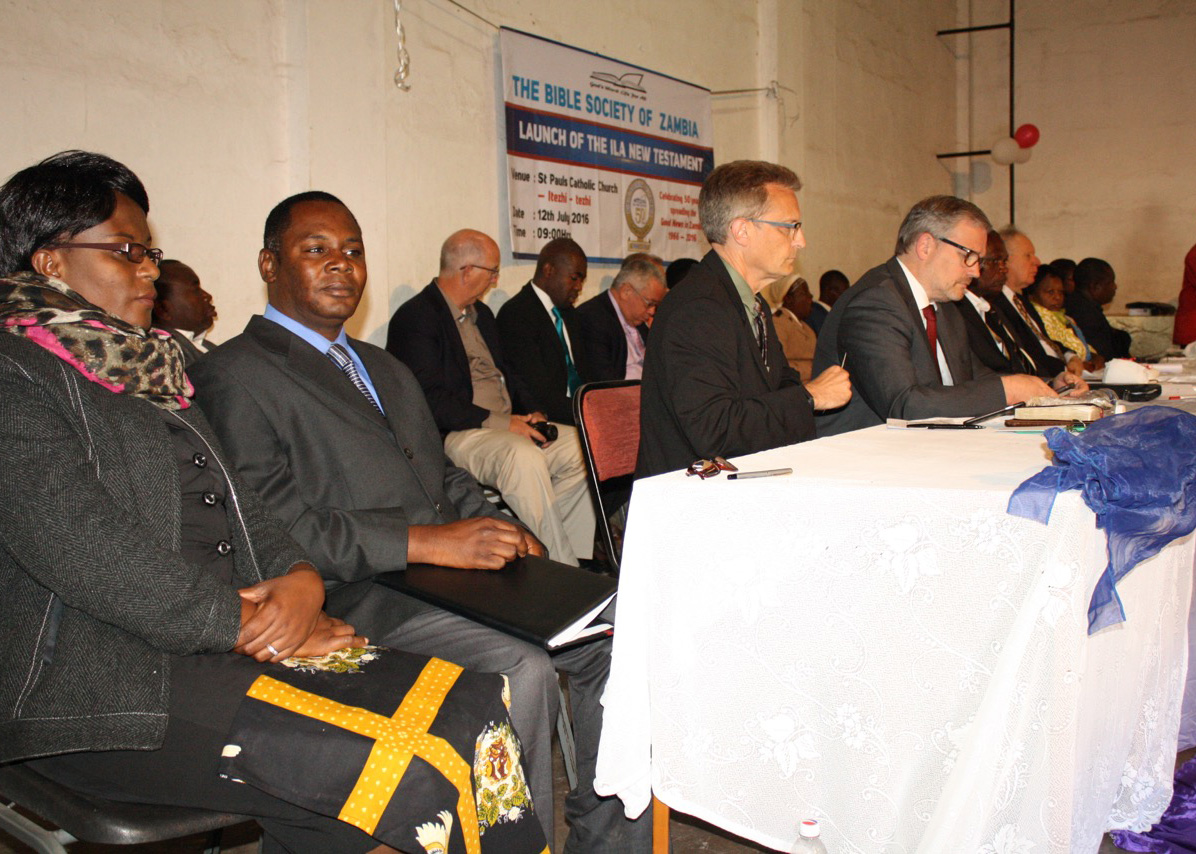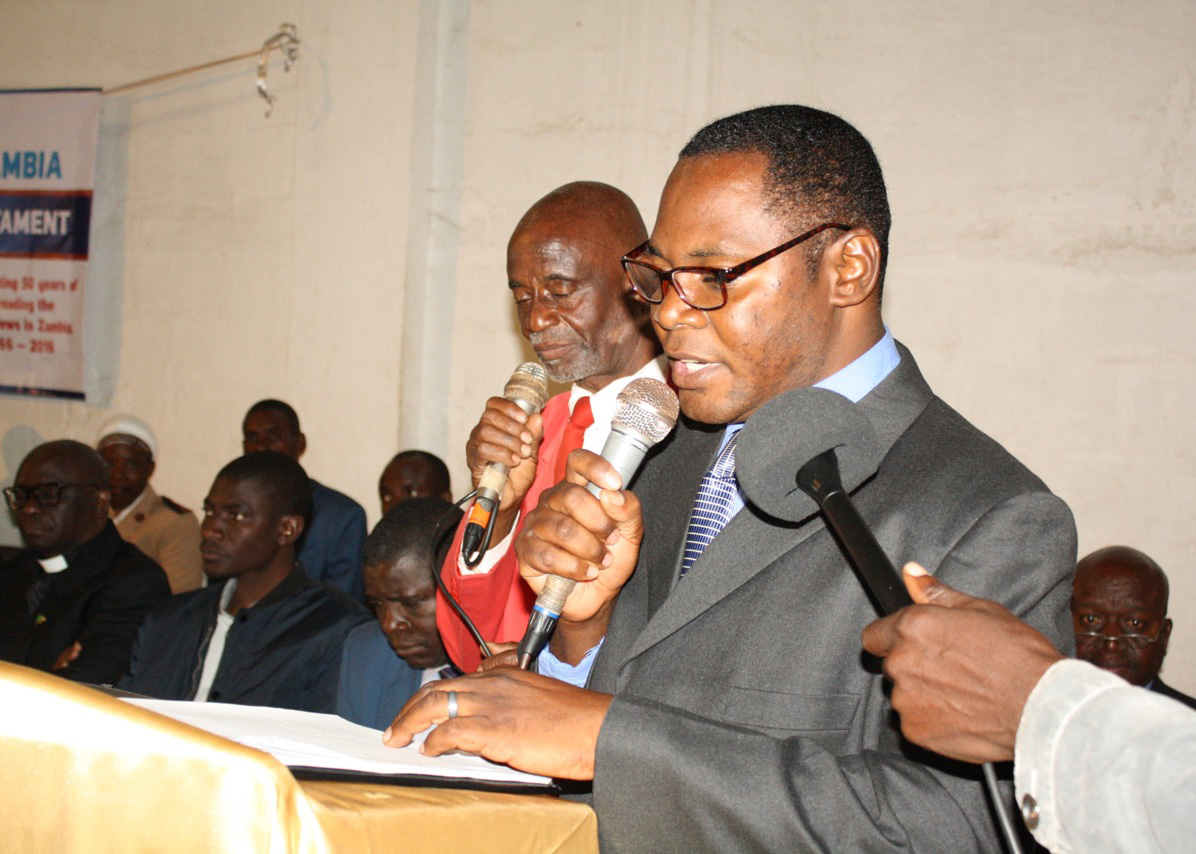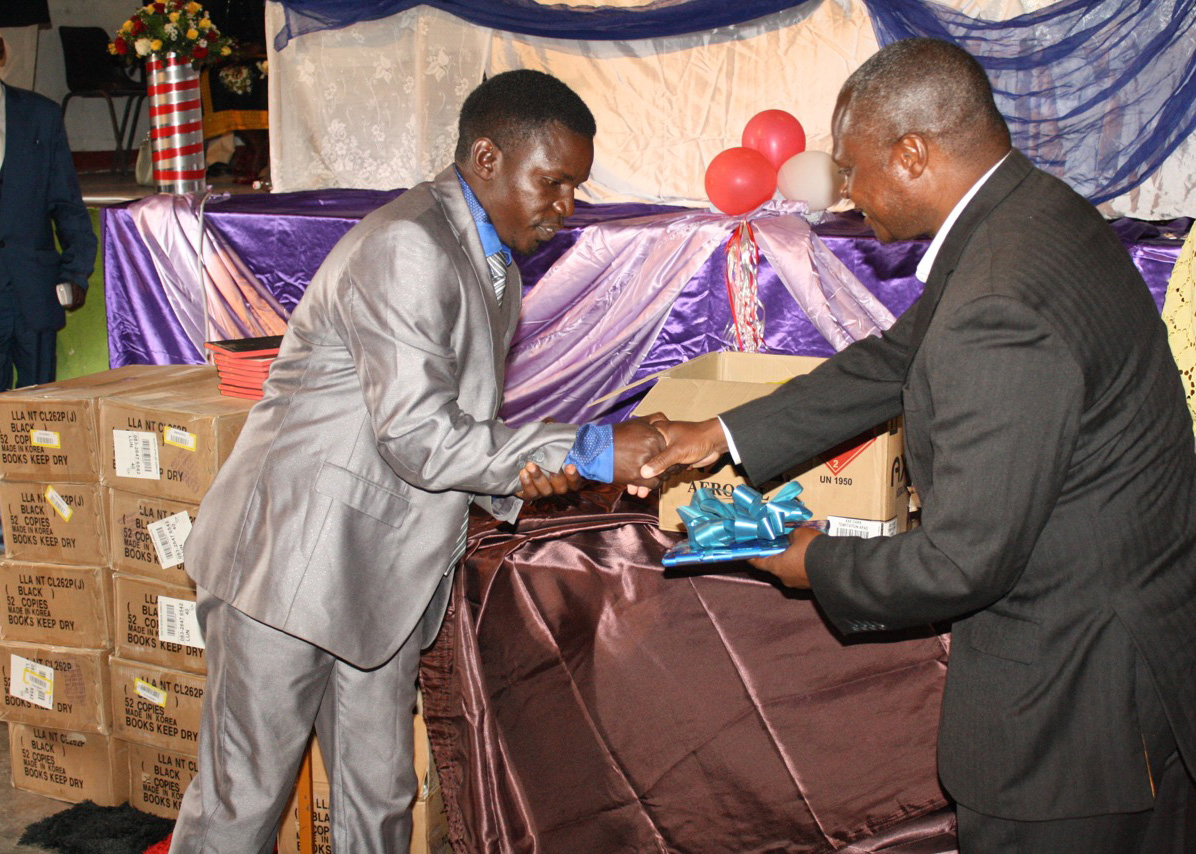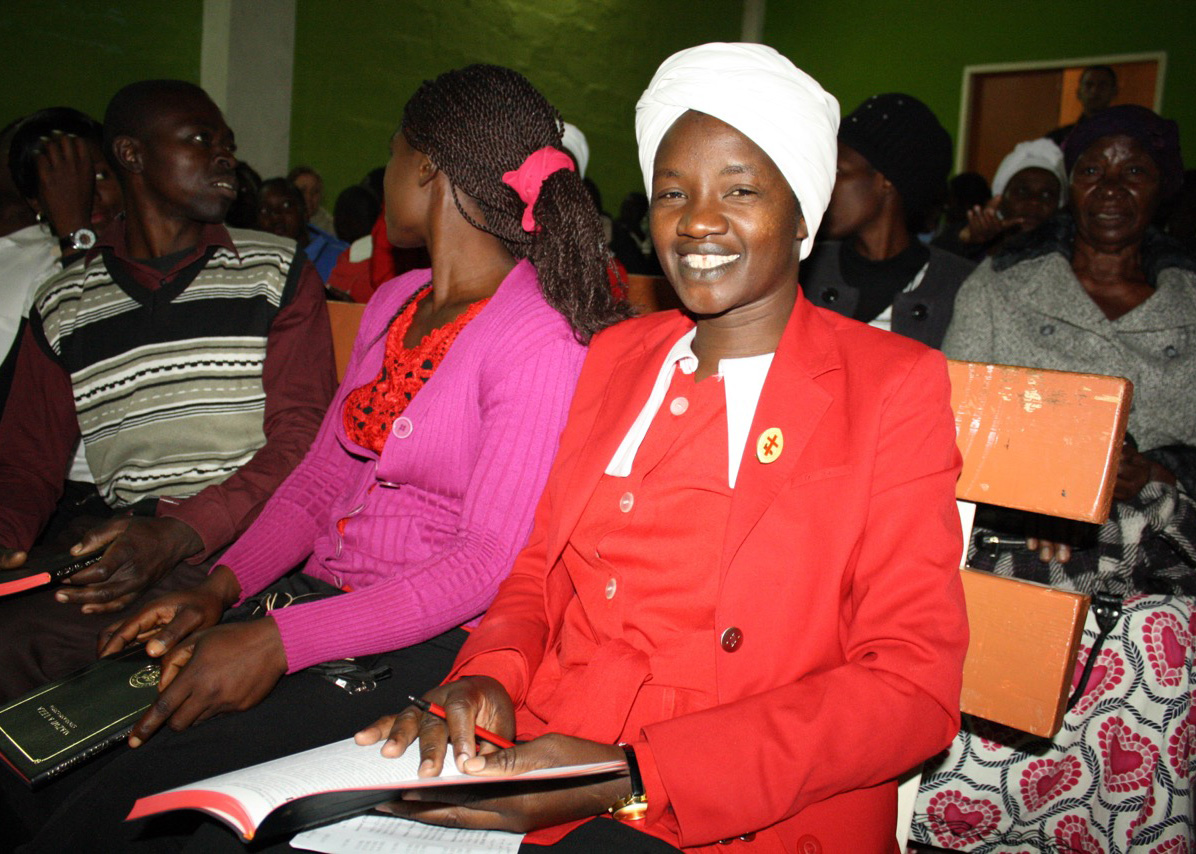 The Ila New Testament, a first time translation, was launched on 11 July 2016.
All the churches were represented, by bishops, pastors, and church elders. There were representatives of the government, and Ila Chiefs and Headmen participated. Other guests included TWFTW partners (The Seed Company, the Bible Society of Zambia, and Every Tribe Every Nation), the COO of TWFTW International and personnel of TWFTW Zambia. Members of the Alabama Baptist Church which has been supporting the Ila translation project through the Seed Company since the inception of this project were also present. (This same group played a very important role during the distribution of these New Testaments, involved in handing them out to the people.)
The launch was preceded by an awareness march from the Post Office in Itezhi Tezhi to the Roman Catholic hall.

When the time came to hand over the New Testaments, Chief Shimbizhi and his people came walking in with spears, carrying a box with Ila New Testaments. All the people stood up and there was great jubilation, with people spontaneously singing and clapping and doing traditional dances. The translators were the first recipients of the published New Testaments.
No sooner had some people received their copies than they started reading, and one could hear pages being turned over. It was a joyful moment to see even children queuing outside for the Testaments. Food and soft drinks were provided for everyone.
Thank God that the Ila people now at last have the New Testament in the language God gave them. Work is already progressing on translating the Old Testament also.