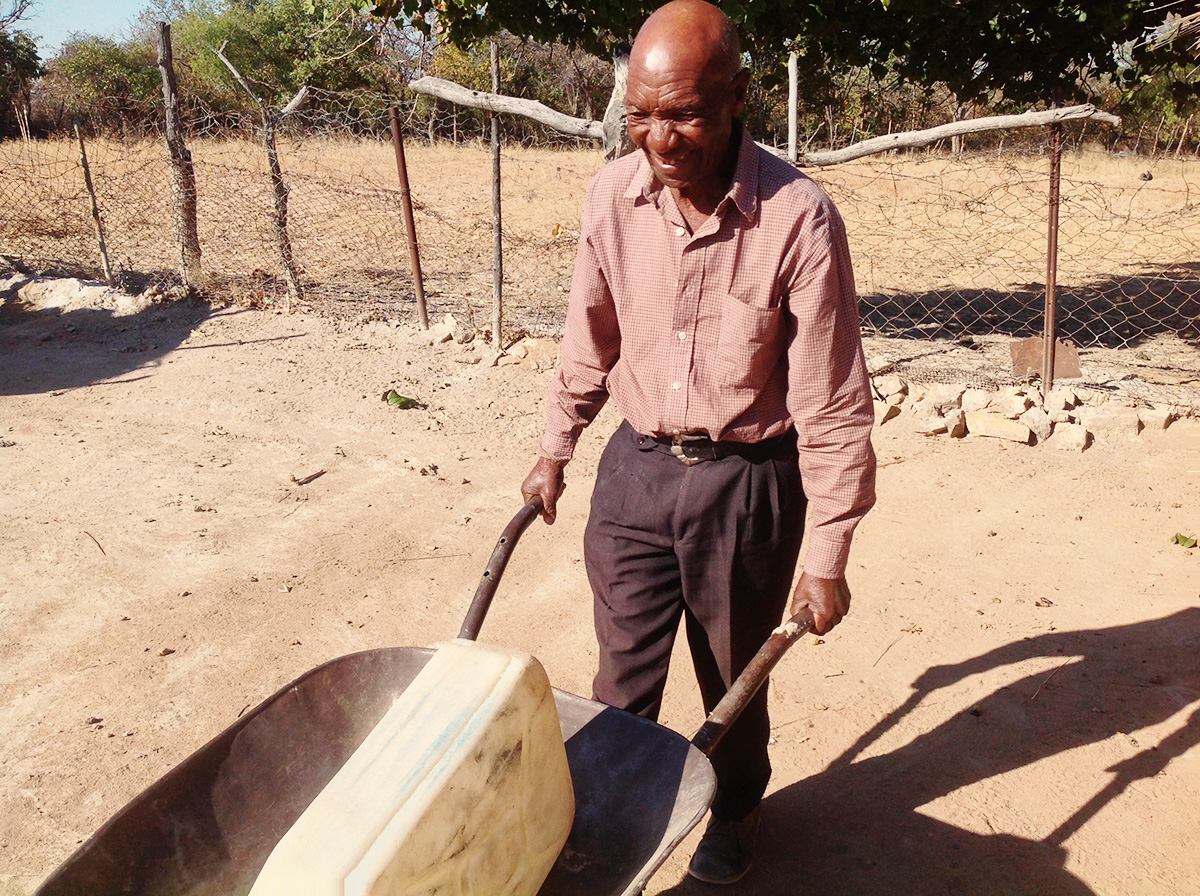 My name is Elias Joseph Hlomani Ncube and I was born in 1932 on July 13th. I was born here in Dombodema, Zimbabwe.
When we grew up here in Dombodema, there was a Bible in Kalanga which was called "Ndebo Mbuya". That is what we read when we were growing up. Then it was destroyed because of the war that happened between the white people and the black people. The black people thought that the missionaries had used the Bible to colonize them, and they never wanted to use anything associated with white people again, including the Kalanga Bible. So we burned all the Bibles and didn't have them anymore.
But now we are very happy when we see that our children want to have a Bible in their own language, and our own people are translating the Bible, so they won't think that white people are using it to control us again.
We used to sing a Kalanga song which said, "This is our home of Dombodema, we are here in the land of Dombodema, the land which is similar to the land of Canaan, a land that flows with milk and honey." This song was written in Kalanga but today it is only sung by us, the elderly, meaning that in the future there won't be such a song anymore. Let the Ndebo Mbuya (New Testament) be translated, and may God also help that the Kalanga people may also hear the Word of God that they will believe.
Supplied by Piniel Tawanda Zimbizi. The Kalanga project is well underway and 30% of the New Testament has been translated so far. To contribute to the completion of the Kalanga Bible, click here.