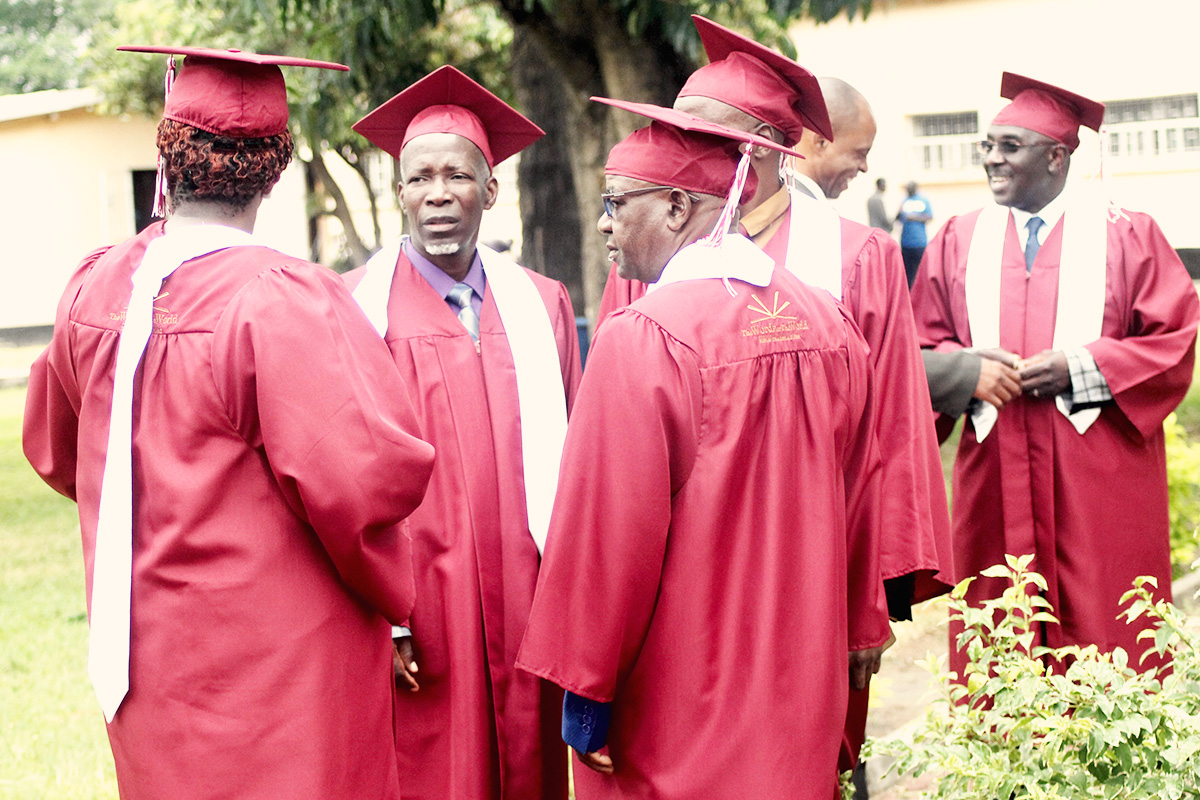 In November of last year, 49 students representing 16 translation projects attending a training event in Lusaka, Zambia. During the month that the training took place, 9 different subjects were taught, including Principles of Bible Translation, New Testament Exegesis, Hebrew, and Textual Criticism.
Despite the intensity of the subjects being taught, all the students who attended completed their courses and received their credits at the end. Not only that, but 20 students from Botswana, Malawi, Zambia, and Zimbabwe graduated with their Diploma in Bible Translation on November 23rd!
We are thankful for the successful training and congratulate those students who graduated! To keep up with our training events, take a look at our Training Calendar.