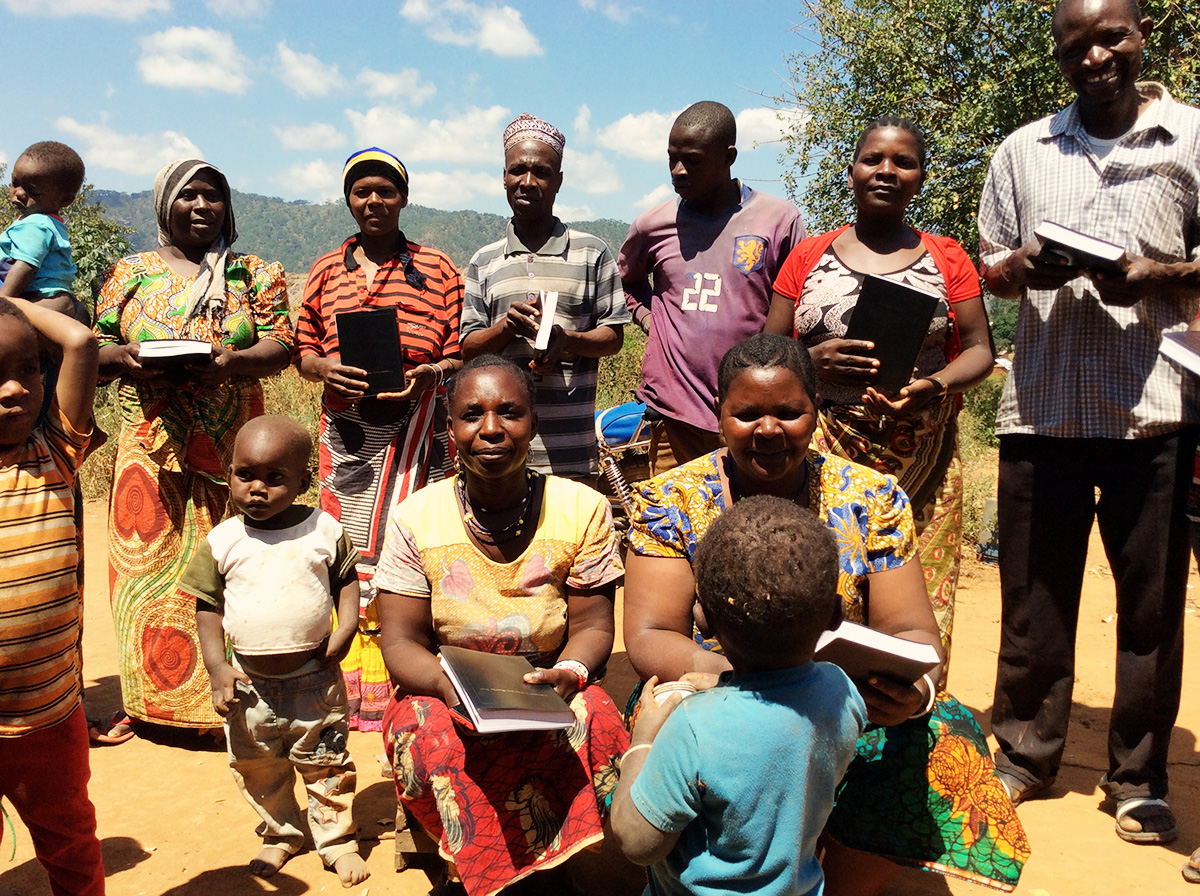 Sometimes George Chombo, who works with The Word for the World's Promotions department, carries Bibles on foot so that he can reach places and people that are unreachable by car or motorcycle. Recently he did this to bring some of the Nguu people their completed New Testament, and they were ecstatic to receive the Scripture in their own language! Many of the people are Muslim, but they are filled with joy that something like the Bible has been translated into their language, and they even gather together to read it.
One elderly man told George the good that God has done in his life since he received news of the Nguu Bible translation project. In 2016 he was very sick and could also not see with his left eye, so he had to rely on his right eye. Just before he went for an operation to improve the eye, he had a dream.
He said that he saw someone give him the Nguu Bible, and the person who gave it to him said, "You will not go for an operation for your eye, but instead you will be healed. But tell of this and speak with the older people in your village about the Nguu Bible." When he woke up the next morning, he realized he could see out of his left eye! So he went right away to the church to tell his pastor about the dream, and the pastor told him, "Jesus Christ was the man in your dream, and He has healed you." Praise God!
Story and photos supplied by George Chombo.